If you find your Ember is not responding, try these suggestions first:
Make sure it's ON (silly, we know, but we've seen this many times!): Simply press the power button on the bottom of the mug once quickly and check any indication from the LED.
Try a reset!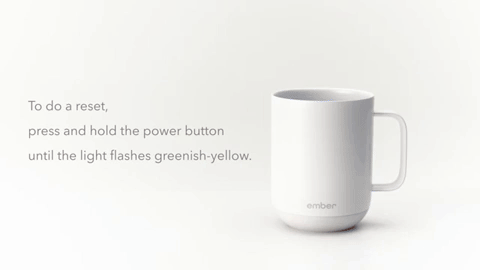 Check your charging coaster pogo pins:
If one of the pins looks slightly depressed, there may be an issue with the charger. Not to worry, reach out to us so we can get a solution quickly if that happens. Submit a ticket here.
To obtain warranty service, a return authorization must be requested from our customer service team. To request a return authorization, please contact Customer Service here. You must deliver the Product, in either its original packaging or packaging providing an equal degree of protection, to the address specified by Ember. Unless prohibited by applicable law, Ember requires you to furnish proof of purchase details and/or comply with other requirements before receiving warranty service. In the event that any warranty service is necessary, please see Ember's Warranty Policy for further details.