Download and launch the Ember app. Note: You will not be able to pair the Ceramic Mug without downloading the Ember app and the set temperature of 130°F will be default.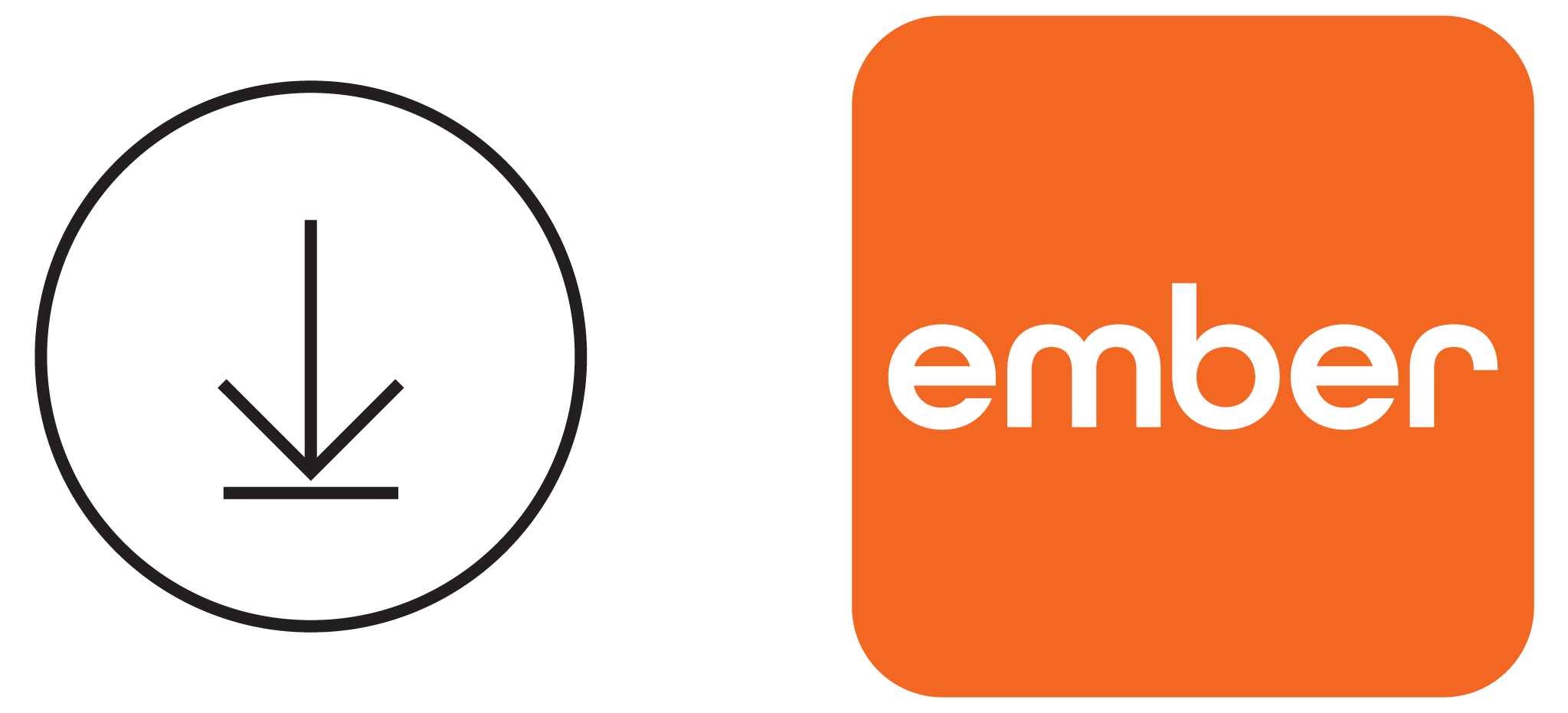 Verify Bluetooth is on in your phone settings.
On the Ember App proceed with pairing process steps & press +pair new device.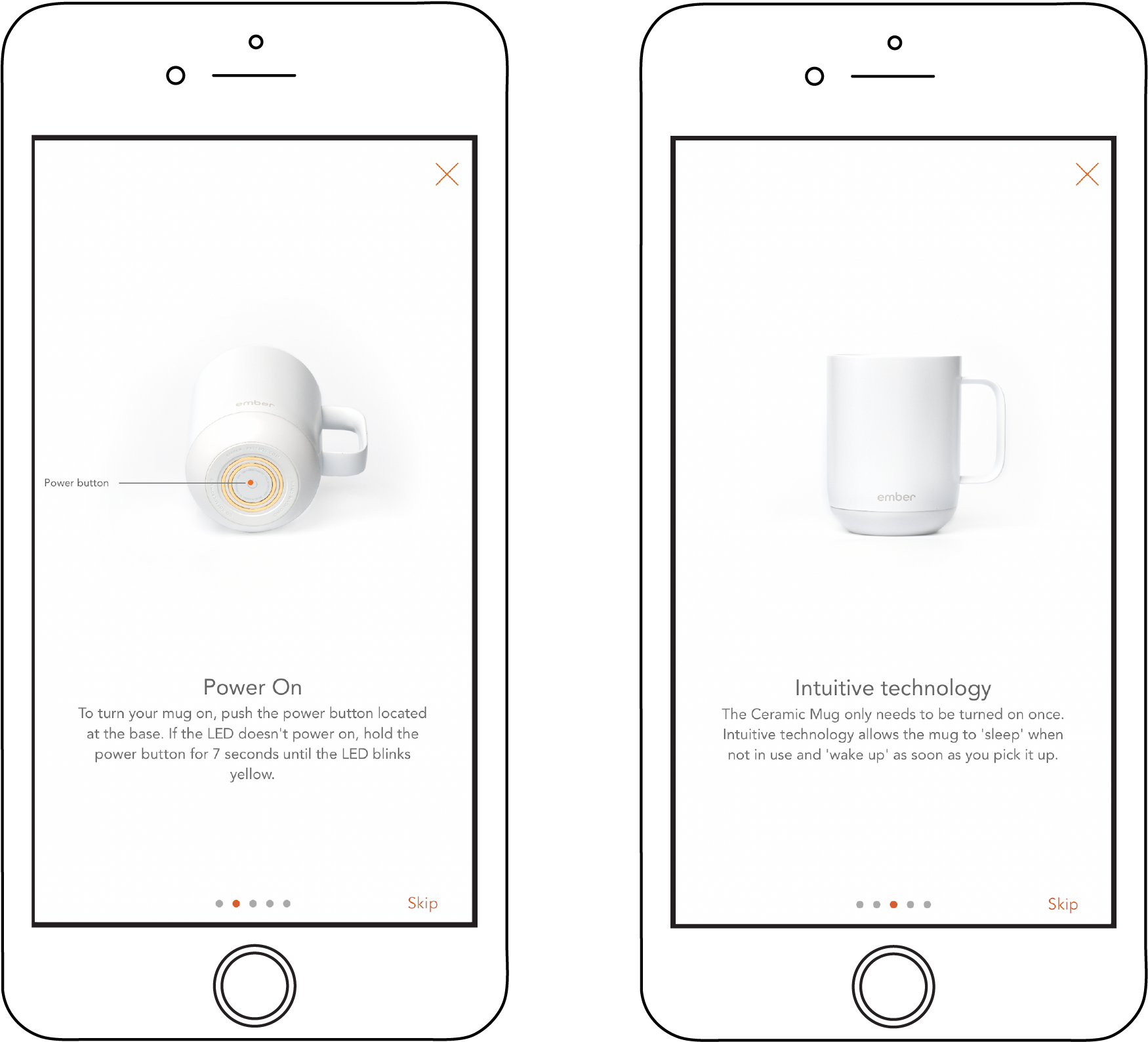 Press and hold the Ember power button under the base of the mug for 6-8 seconds until a breathing blue light appears indicating it is in pair mode.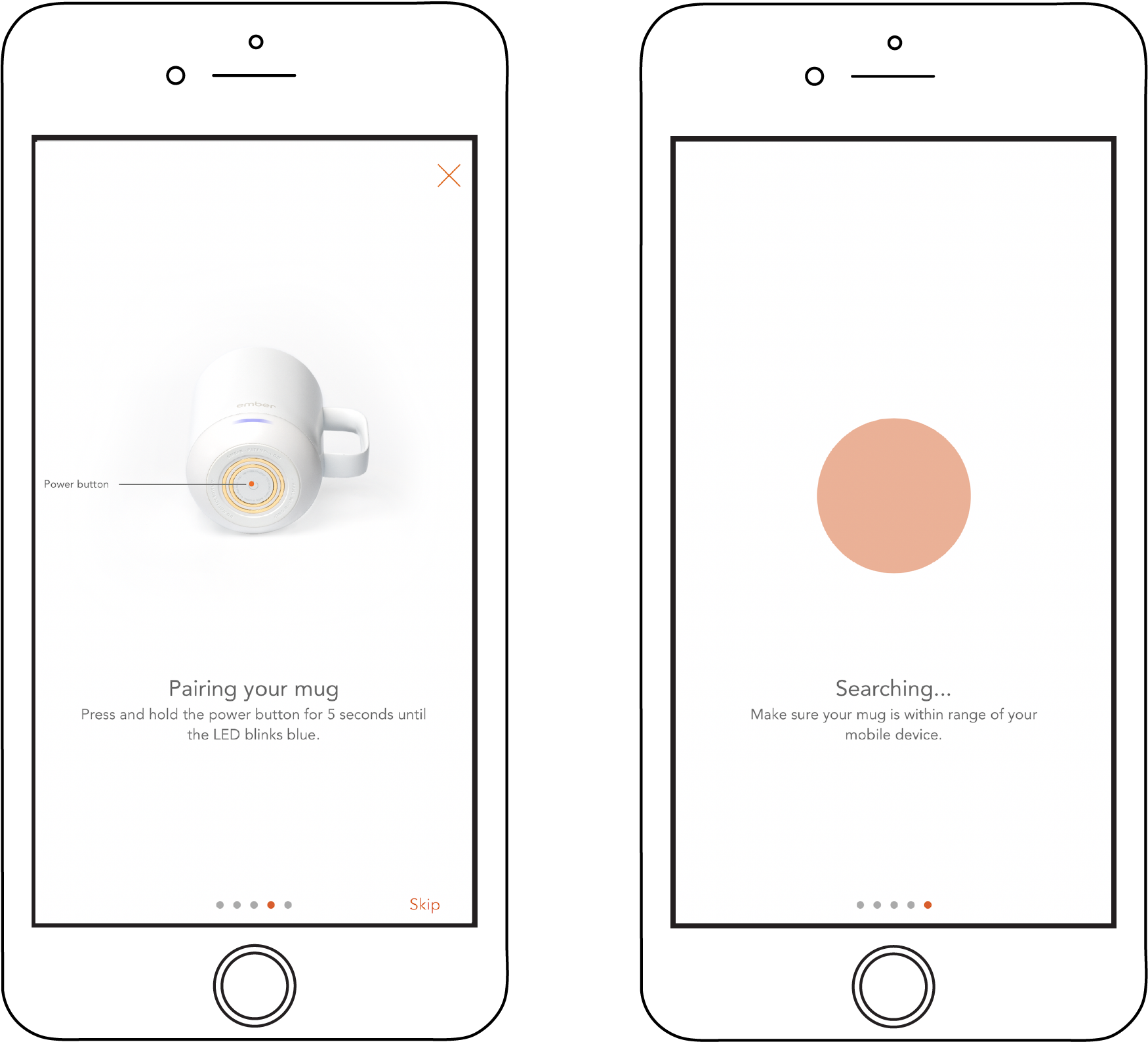 On the mobile device, the app will show "SEARCHING" then "FOUND" when it locates the Ceramic Mug.
Press Connect and Pair to finish pairing process.
If you are pairing Ember for the first time, your phone will request for permission. You can log in using your Google+, Facebook, or personal email address to create an Ember account.
Now that you're connected, give your Ember custom LED indicator!
* Having trouble with your connectivity? Click here for next steps