1. Download and launch the Ember app.
Note: the Ember App is required to pair and update the Ember Mug, it cannot be paired through your smartphones bluetooth settings.

2. Once your Ember is paired, if there is an update available you will see a notification upon opening the app. You will have an option to install now (recommended) or install later.
Note: Make sure your Ember is empty before starting the update.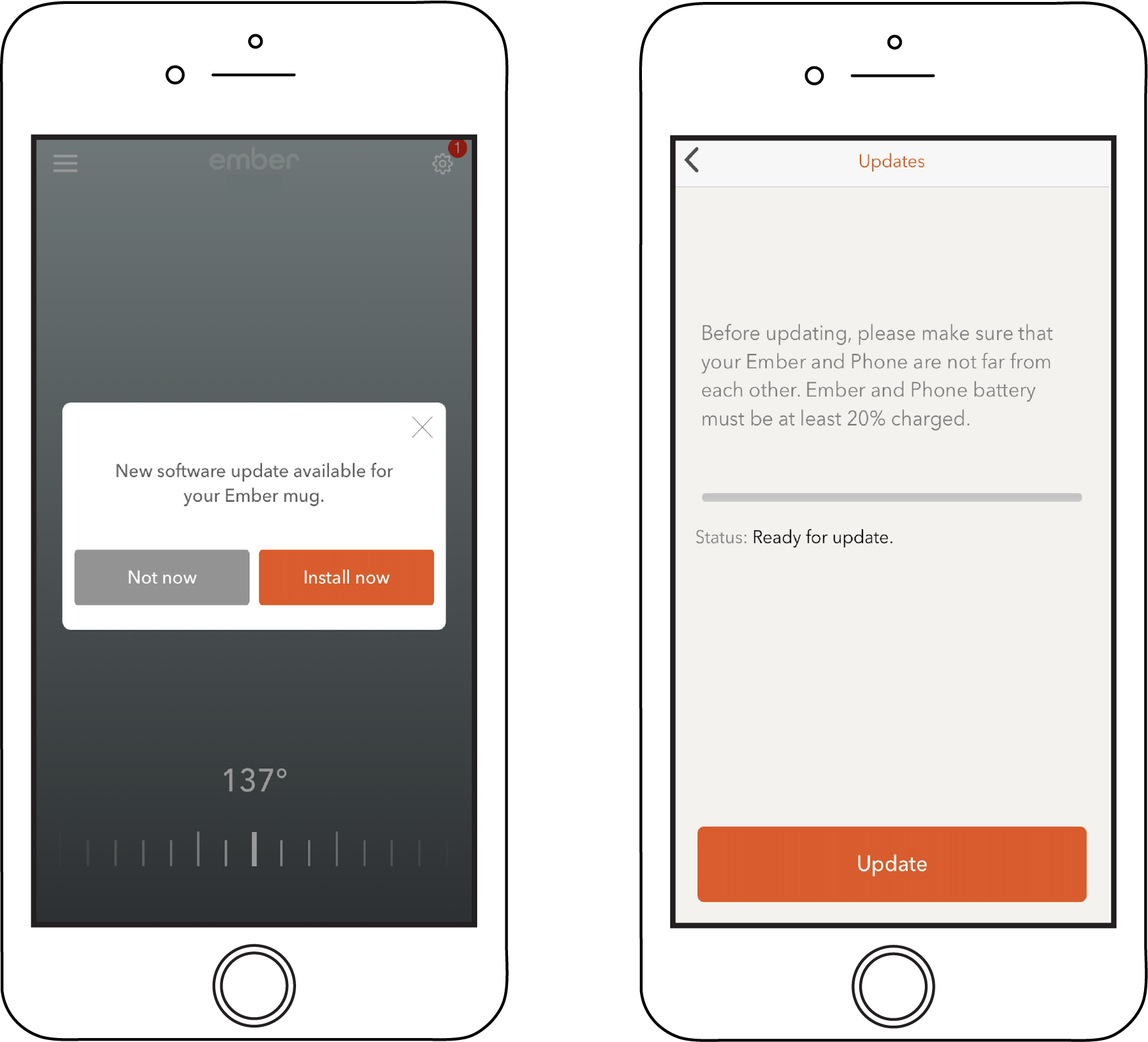 3. If you previously chose to install later you can go back to the update in the setting on the top right corner. When in the settings, you will see "Mug Updates" with a number 1. To proceed with the update tap on the "Mug Updates."
4. Tap on "Update" button to start the update.
5. After the update has completed, in the settings the "Mug Updates" will now say "Mug is up to date."